---
Unser " Turbo" Kurs ist genau richtig für Anfänger mit guten Grundkenntnissen,  die wahrscheinlich  schon an einem Schnupperkurs oder Anfängerkurs teilgenommen haben, die es jetzt packen wollen und  möglichst schnell die Platzreife erwerben möchten.
Golf- Etikette und "Spirit of the game" sind für Sie bekannte Begriffe sowie eine Ahnung von den Golfregeln und Handicap.
3 Tage " Turbo" Platzreifekurs für € 249,00 p.p.

12 Stunden Unterricht in einer kleinen Gruppe ( min 3. max 6 Personen) über 3 intensive Tagen inklusiv der Platzreifeprüfung.
Unterricht von einem top qualifizierten (G1) PGA Professional.
Benutzung aller Übungseinrichtungen inklusiv des Golf-Akademie Platzes an den Kurstagen.
Bälle und Leihschläger während des Kurses.
Offizielles Platzreife-Zertifikat des Deutschen Golf Verbandes nach erfolgreicher Prüfung.
Termine 2019 ( Freitag Nachmittag bis Sonntag )
Kurs 001 April, 12,13,14
Kurs 002,Mai 17,18,19
Kurs 003 Mai, 24,25,26
Kurs 004, Juni , 21,22,23
Kurs  006 Juli  12,13,14
Kurs 007 Aug 8,10,11.
Kurs. 008 Aug 16,17,18
Kurs 009 Sept 6,7,8
Kurs 010 Sept 20,21,22
Weiter Infos Tel: 0152 08936346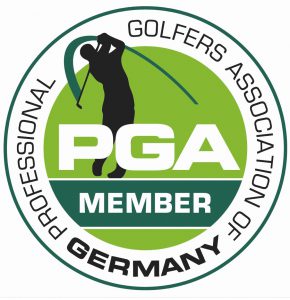 [contact-form-7 404 "Not Found"]